WHO WE ARE
Welcome to Clinical Horizons
'Precision and Reliability in NZ Medical Research and Clinical Trials.'
Clinical Horizons NZ Ltd was established in 2007. Our team of doctors, nurses, study coordinators and administration staff share a passion for clinical trials research.
Our Mission, our goal and our core values are to deliver high quality clinical research in an environment which demonstrates support, care, trust, respect and integrity to all patients, staff and affiliated organisations.
Our combined clinical trials portfolio includes research consultancy, medical writing and basic scientific research.
Clinical Horizons has been active in a number of clinical trials across a broad range of primary care conditions. These have included Heart Disease, Diabetes, COPD, Asthma, Influenza, Osteoarthritis. Dermatology Diseases, and Immunology. Our Directors have performed Principal Investigator, Co-Ordinating Investigator, and Lead site roles throughout these trials.
CURRENT STUDIES
Volunteers wanted!
Clinical Research is vital in the development of new medications.
There is an urgent and never-ending need for volunteers to participate in clinical trials, and for them to contribute their lived experiences with a disease and their previous treatments.
Benefits to participating in a clinical trial may include:
Learning more about your condition
Accessing treatments that are not yet available to the public.
Regular health check ups, medical tests and review.
Opportunity to share your experiences.
Improved health outcomes.
You will be helping to develop the treatments of the future.
Register your interest today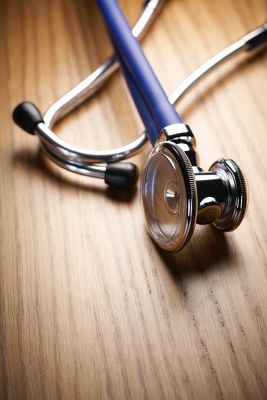 What people say about us.
Testimonials
We pride ourselves on the friendly environment at our clinic, where we make real connections with people, providing a safe and comfortable space for quality care.
We are excited to be part of advances in medicine, and are proud to deliver quality, reliable, concise, precise data to our sponsors.
We would like to take a moment to extend our appreciation and gratitude for you and your patients' participation in the Evkeeza studies.
We are proud of this moment and the ability to improve lives with this new treatment, in people living living with HoFH
Tiera Drewery, Manager clinical Study Lead
Regeneron Global Clinical Operations on behalf of The Evkeeza Study Team
I feel very privileged to have been a part of the Tango Clinical Trial. The support and care I received during this time has been exceptional. I have felt so much better since being on the study....
...I hope my time on the study will benefit others as well and I would like to thank Colin and the team for all the hard work they are doing.
Naomi
Tango participant - Osteoarthritis Trial